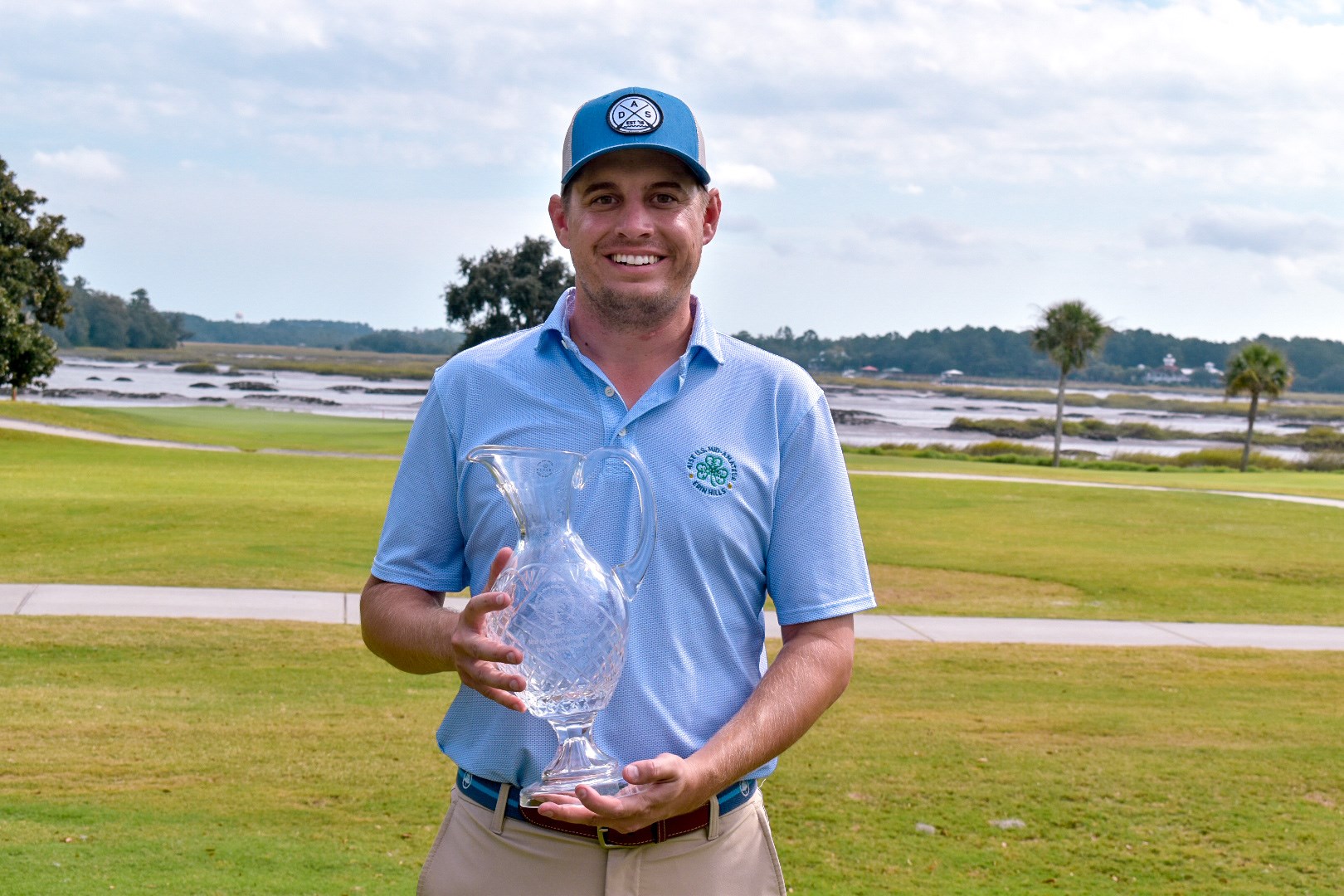 Jon Weiss Claims the 42nd SCGA Mid-Amateur Championship Title
ST. HELENA ISLAND, SC (Oct. 9, 2022) – Final round results of the 42nd SCGA Mid-Amateur Championship hosted by Dataw Island Club in St. Helena Island, SC on Sunday, October 9, 2022.
Championship Links: Final Scores & Results | Club Website | Championship Website | Photo Gallery
Jon Weiss of Florence made birdie on number 18 in a one-hole playoff to take home the 42nd SCGA Mid-Amateur Championship title. He had two birdies, an eagle, and a hole-in-one during the final round and finished the tournament at six-under par 210 overall.
"I had ten feet for eagle on #1 and made it," said Weiss. "I played a couple holes and had the best hole-in-one of my life on #5 which was amazing. It was a little bit of a rollercoaster coming in and I was lucky enough to make my putt on 18 to get in the playoff. It feels so good to win the Mid-Am. This is something I've dreamt of doing for a long time and it's an incredible feeling."
Chandler Mulkey of Johns Island finished the tournament at 6-under par 210 overall to finish second.
Matt Oquinn of Beaufort finished in third, posting an overall tournament score of five-under par 211.

About the South Carolina Golf Association (SCGA)
A non-profit organization founded in 1929, the SCGA's purpose is to promote, preserve and serve the game of golf. The SCGA annually conducts Statewide championships, one-day contests, a series of 40-plus events and the overseeing of USGA qualifiers in our State. Other member services offered include use of GHIN services / Handicap Index computation, Golf Genius - a Tournament Software System, Rules of Golf and Rules of Handicapping education, Course Ratings/Slope Ratings and Course measuring, Amateur Status information, the Palmetto Golfer Magazine, the MySCGA App, the official podcast of the SCGA - Off the Hosel and the SC Golf Hall of Fame. The SCGA also houses the offices of the SC Junior Golf Foundation and SC Junior Golf Association in a combined effort to support junior golf and grow the game's initiatives.
For more information about the South Carolina Golf Association, visit www.scgolf.org