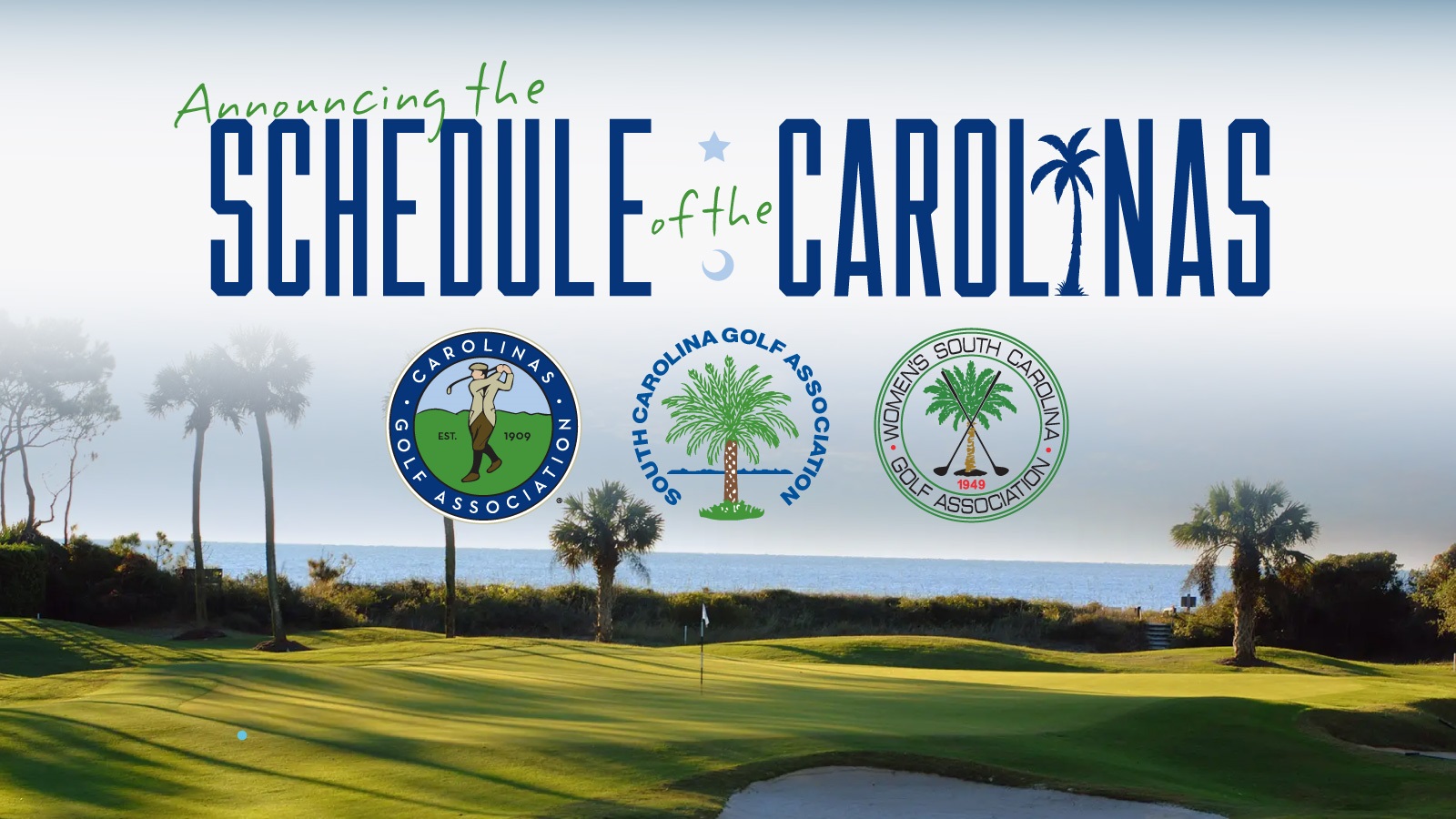 SCGA, CGA and WSCGA Announce Schedule of the Carolinas
The South Carolina Golf Association (SCGA), Carolinas Golf Association (CGA) and Women's South Carolina Golf Association (WSCGA) announce a new Schedule of the Carolinas (SOC), an integrated list of tournaments, qualifiers, and one-days, etc. which provides a one-stop shop for golfers to manage their golf schedules in the Carolinas. Through filterable and customizable features such as age, location, gender, date, etc., one can now search for events that fit his or her schedule. The database stores over 550 Carolinas tournaments and includes schedules from these golf associations and many more.
"We are fortunate to have a lot of golf events for men, women and juniors in the Carolinas, so scheduling can be daunting," said Jack Nance CGA Executive Director. "Hopefully this new service will help all of our members schedule their events much easier."
In searching for the best group to handle the task, the associations engaged Maggie Will who grew up in Whiteville, NC. Will played college golf and graduated from Furman University before her successful 21-year year career on the LPGA Tour which included three wins. Since then she has coached college golf and created will2golf.com which is a similar database incorporating golf events that a junior golfer can play in the United States.
"In 2014 I created Will2Golf, a digitally searchable scheduling service for events a junior golfer could play in the US and Canada", said Will. "Golf families have benefitted from easier scheduling. Partnering with the folks at the CGA, SCGA and WSCGA on this project made a lot of sense. We were able to expand the database to include senior, super-senior and mid-amateur events along with the junior, amateur and open events we already track."
The Schedule of the Carolinas is now available and can be accessed at
https://www.will2golf.com/tournaments-soc/