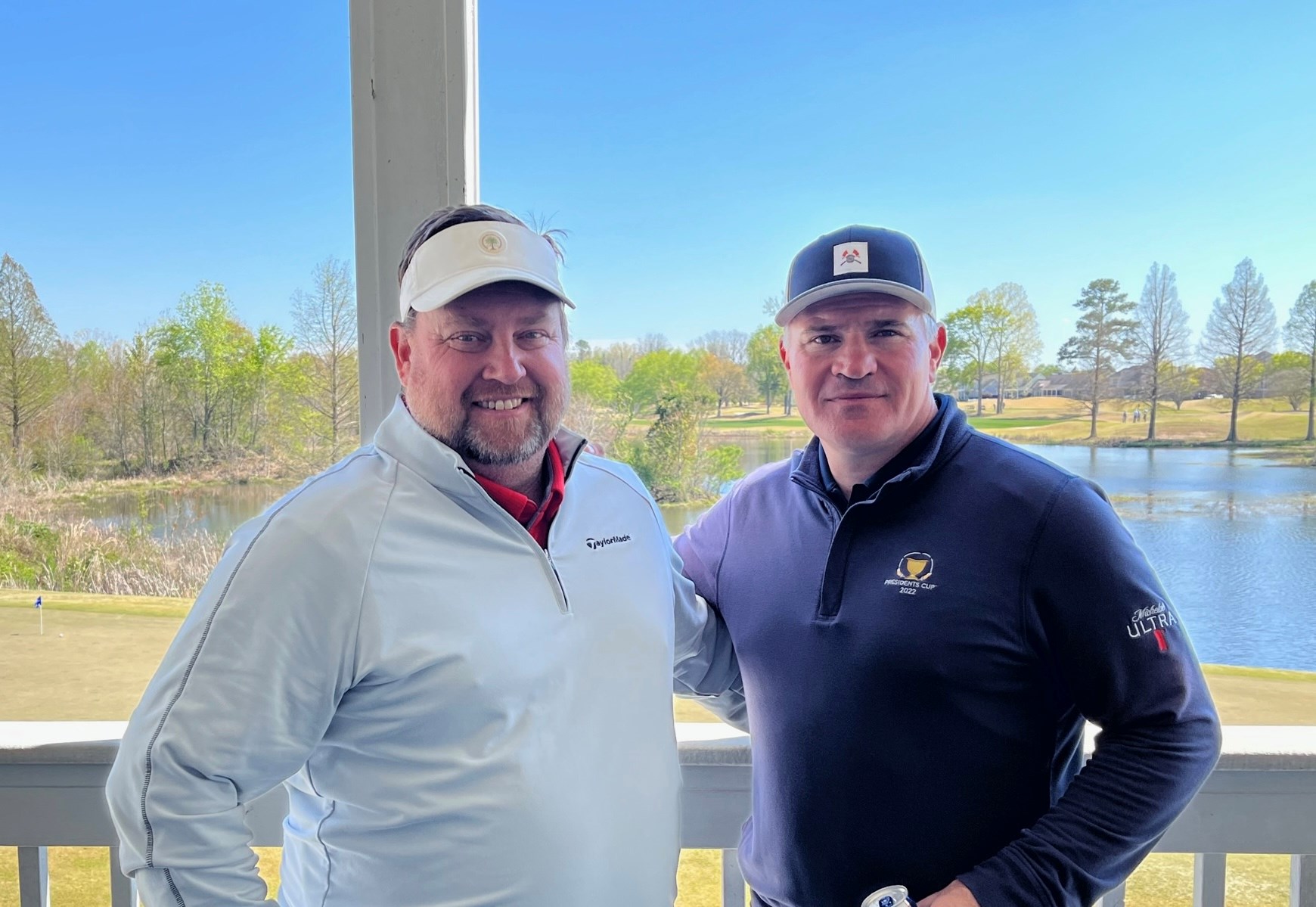 Petz and Mathias Capture Victory at Forty Plus Four-Ball Event
NORTH AUGUSTA, SC (March 21, 2023) – Final results of the SCGA Forty Plus Four-Ball event hosted by The River Golf Club in North Augusta, SC on Monday, March 20, 2023.
Forty Plus Links: Final Scores & Results | Club Website | Forty Plus Event Website
A beautiful day and a pristine golf course greeted players for the second SCGA Forty Plus Series Four-Ball Event in 2023 at the The River Golf Club on Monday.
In the Tournament Division, Ryan Petz (Columbia) & Jon Mathias (Columbia) claimed top honors with a gross better ball score of three under par 68.
Max Fain (Boiling Springs) and Todd Whitehead (Spartanburg) shot a gross score of four under par 68, but would finish in second place after a scorecard playoff with Petz and Mathias.
In the Tournament Net Division, Trey Werner (Simpsonville) and Dennis Schwab (Simpsonville) finished atop the leaderboard with a net total of six under par 65.
In the Senior Gross Division, Ron Schroder (Simpsonville) and Tom Kennaday (Aiken) were victorious after a six under par gross round of 65.
In the Senior Net Division, Mike Rutland (Greenwood) and Jerry Sprouse (Greenwood) shared top honors with Pete Clough (Columbia) and Jim Post (Columbia) after both sides carded net rounds of six under par 65.
John Ivester (Greenwood) and Gary Odom (Greenwood) took top gross honors in the Super Senior Gross Division after a round of three under par 68.
In the Super Senior Net Division, Rick Oyervides (Greer) and Kim Lawrence (Campobello) finished in first after a net round of 69.
The Forty Plus is a series of events conducted for golfers across South Carolina, over the age of 40. The field consisted of 44 two-man teams playing The River Golf Club in North Augusta, SC. This event was the third 40 Plus event the SCGA has conducted in 2023. The next 40 Plus event will be held on April 17th at Orangeburg Country Club in Orangeburg, SC.