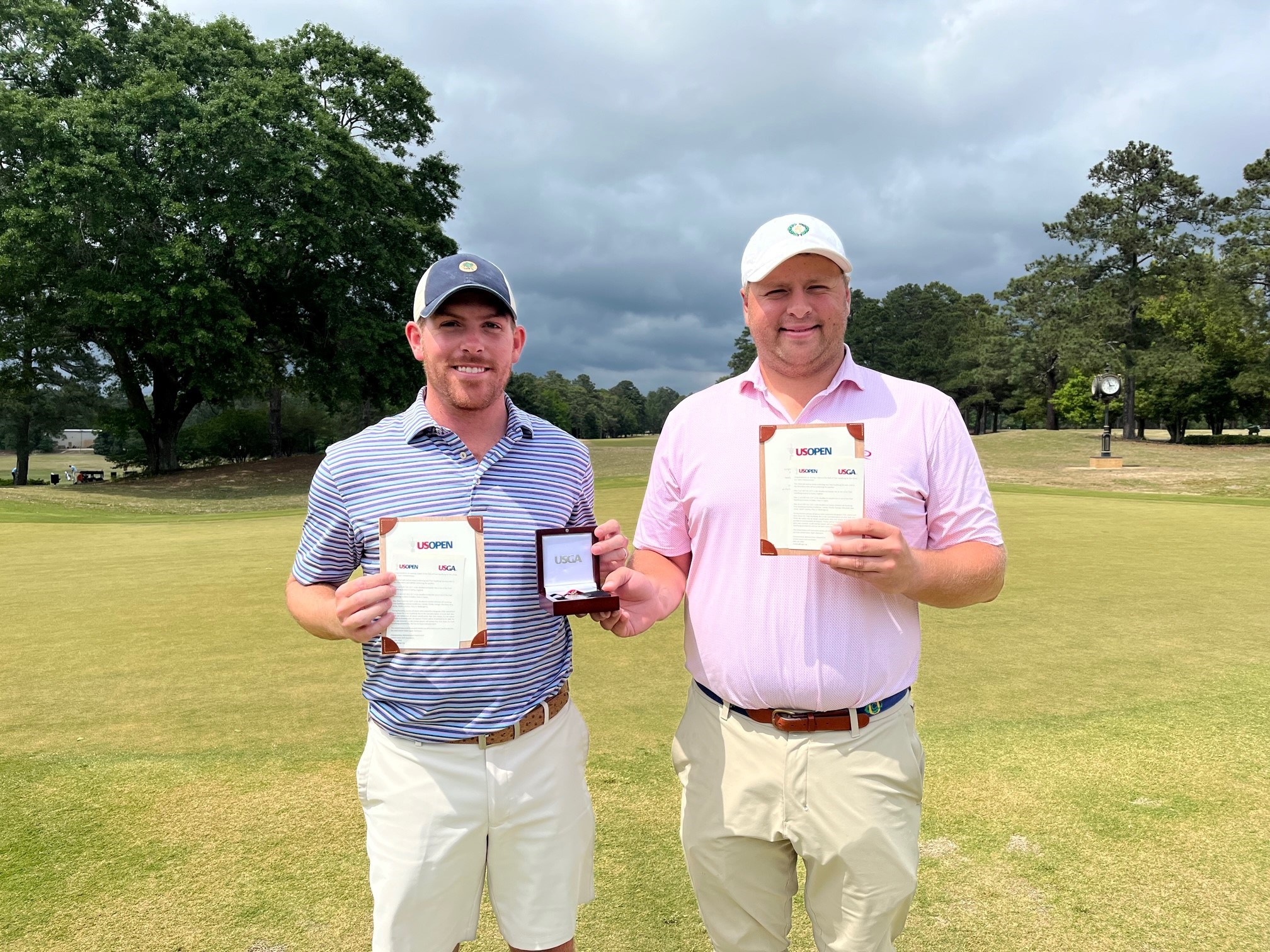 Five Advance from Columbia Country Club to US Open Final Qualifying
COLUMBIA, SC - Crawford Reeves (Taylors, SC), Zachary Herold (Gilbert, SC), Parker Gillam (St. Simons Island, GA), Nathan Franks (Roebuck, SC), and Brian Murtagh (Charlotte, NC) have all qualified at Columbia Country Club -Ridgewood/Tall Pines (7,150 yards, Par 72) in Blythewood, SC to advance to Final Qualifying for the 2023 US Open Championship.
Crawford Reeves and Zachary Herold were co-medalists after rounds of five under par 67.
Peyton Shore (Saluda, SC) grabbed the first alternate spot and Keller Harper (Greenville, SC) finished as second alternate.
71 players started the event playing for five spots and two alternates to advance to Final Qualifying with a chance to participate in the 2023 United States Open Championship that will be conducted at The Los Angeles Country Club in Los Angeles, CA June 15 – 18, 2023.
For full scores, pairings and other information – US Open Local Qualifying – Columbia Country Club
This USGA Qualifier was conducted by the South Carolina Golf Association on behalf of the Carolinas Golf Association and the United States Golf Association.

About the South Carolina Golf Association
A non-profit organization founded in 1929, the SCGA's purpose is to promote, preserve and serve the game of golf. The SCGA annually conducts Statewide championships, one-day contests, a series of 40-plus events and the overseeing of USGA qualifiers in our State. Other member services offered include use of GHIN services / Handicap Index computation, Golf Genius - a Tournament Software System, Rules of Golf and Rules of Handicapping education, Course Ratings/Slope Ratings and Course measuring, Amateur Status information, the Palmetto Golfer Magazine, the MySCGA App, the official podcast of the SCGA - Off the Hosel and the SC Golf Hall of Fame. The SCGA also houses the offices of the SC Junior Golf Foundation and SC Junior Golf Association in a combined effort to support junior golf and grow the game's initiatives.
For more information about the South Carolina Golf Association, visit www.scgolf.org