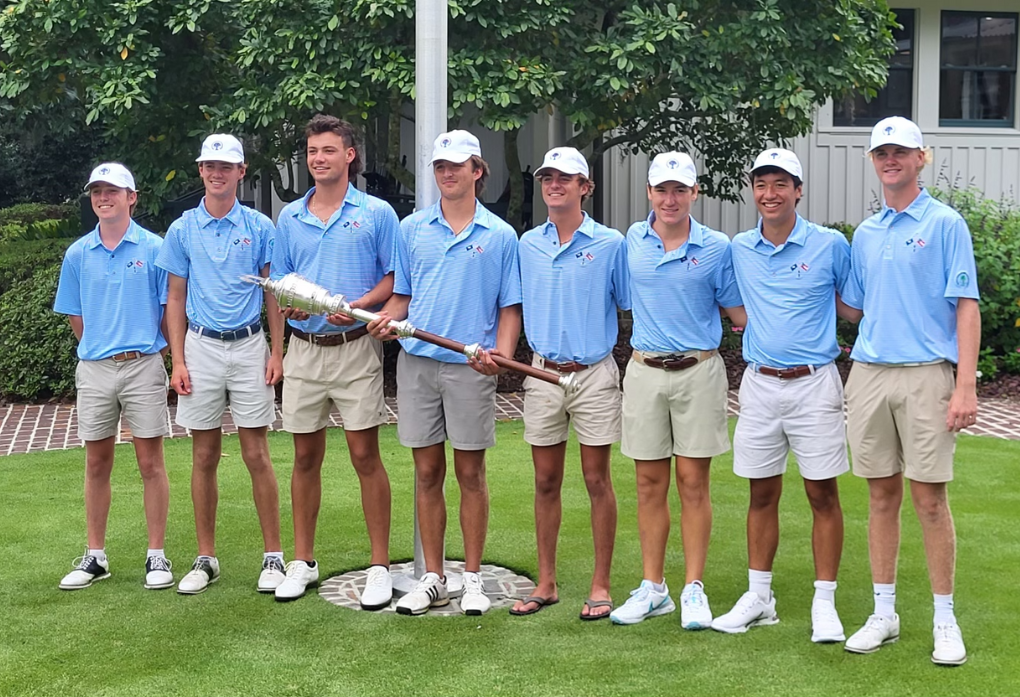 South Carolina Secures the Victory in the 48th Edition of the GA-SC Team Challenge Matches
OKATIE, SC (July 30, 2023) – The winning team of the GA-SC Team matches is team South Carolina after winning six of the eight matches on Sunday for a 6.5 – 1.5 edge and an overall victory of 12 – 4 at Chechessee Creek Club in Okatie, SC. Team South Carolina last took the title in 2021 when it was played at Greenville Country Club's Riverside course in Greenville, SC.
Links: Scoring & Results
The South Carolina team got off to a quick start winning the first four matches of the day.
Coleman Ferguson led the way with a 4&2 victory to pace a great day for South Carolina. Ashton Eubanks followed with a 3&2 victory.
Harris Holstein closed out the win with a birdie on 15 to win 4&3.
Lucas Acevedo made a 10-foot putt on 18 to win his match 1 up.
Thomas Lamar was the lone defeat of the day with a hard-fought loss on 17.
Waymon Thomas battled his opponent all the way to the last hole to end in a tie.
The final two matches ended in South Carolina's favor with Logan Lutz winning 2&1 and Michael Gavin cruising to a 6&5 victory.
The final result of 12-4 was a record victory for team South Carolina.
With this victory, the Georgia team now holds a 26-18-4 advantage in the overall competition.
About the GA-SC Team Challenge Matches
Forty-Eight years ago, Pete Cox of the Georgia State Golf Association and Charles Rountree, Jr. of the South Carolina Golf Association formalized the idea of the GA - SC team matches. The winning team has their victory inscribed on the beautiful Rountree - Cox trophy that was donated by the Rountree family. Every junior golfer that has participated in the 48-year-old competition will find his name on the trophy with his teammates. Teams from both states were selected by accepting the top eight finishers at each state's Junior Championship.
About the South Carolina Golf Association (SCGA)
A non-profit organization founded in 1929, the SCGA's purpose is to promote, preserve and serve the game of golf. The SCGA annually conducts Statewide championships, one-day contests, a series of 40-plus events and the overseeing of USGA qualifiers in our State. Other member services offered include GHIN – the USGA Handicap Computation System, Golf Genius - a Tournament Software System, Rules of Golf and Handicap education, USGA Course/Slope Ratings and Course measuring, Amateur Status information, the Palmetto Golfer Magazine, the MySCGA App, the official podcast of the SCGA - Off the Hosel and the SC Golf Hall of Fame. The SCGA also houses the offices of the SC Junior Golf Foundation and SC Junior Golf Association in a combined effort to support junior golf and grow the game's initiatives.
For more information about the South Carolina Golf Association, visit www.scgolf.org