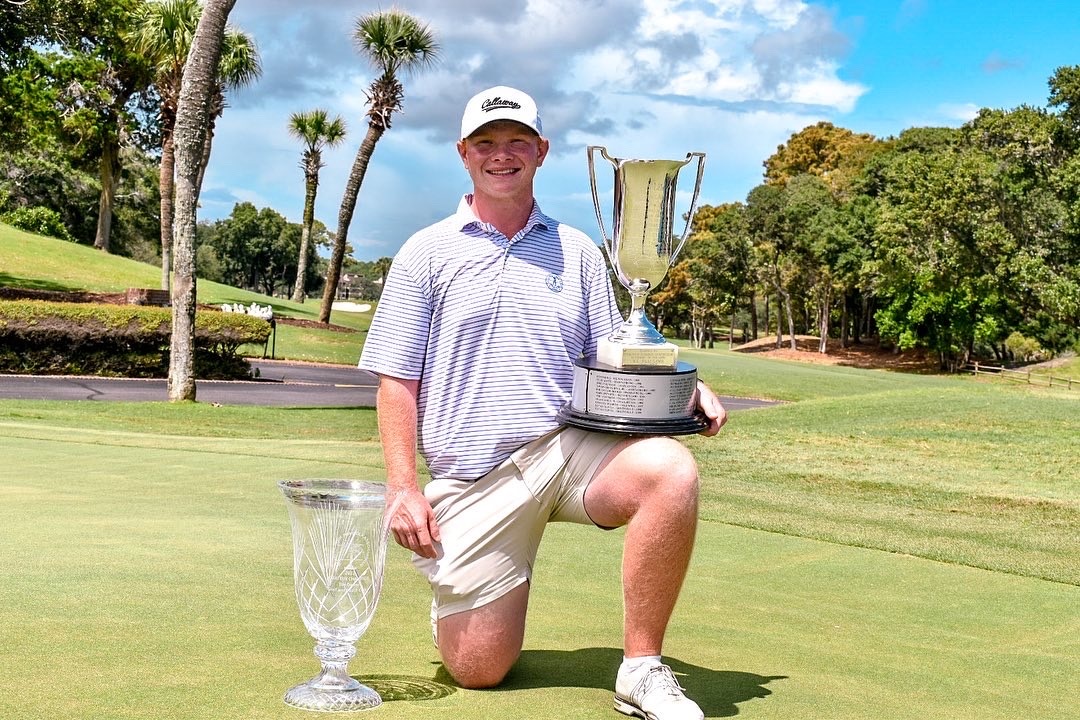 Zach Adams Claims the 91st SCGA Amateur Championship Title
MYRTLE BEACH, SC (Aug. 7, 2022) – Final round results of the 91st SCGA Amateur Championship hosted by The Dunes Golf and Beach Club in Myrtle Beach, SC, on Sunday, August 7, 2022.
Championship Links:
Final Scores & Results
|
Club Website
|
Championship Website
| Media results |
Photo Gallery
Zach Adams of Charleston finished with an overall tournament score of nine-under par 279 to claim the 91st SCGA Amateur Champion title. He had two birdies and an eagle today, posting a final round score of even par 72 to take the victory by five-shots.
"I got off to a slow start today," said Adams. "I knew I just had to stay patient and something good would happen. I just tried to trust what I was doing this week and kept on believing that I could do it. This is a pretty amazing feeling. I feel honored to be the State Am Champion and I can't wait to defend my title next year."
Nathan Franks of Roebuck, Zachary Reuland of Rock Hill and Carlos Garre of Myrtle Beach each finished tied for second, carding an overall score of four-under par 284 for the tournament.
The SCGA would like to offer a special thanks to all of our 91st Amateur Championship sponsors, as well as the membership, staff and volunteers at The Dunes Golf and Beach Club for their generous contributions and gracious hospitality in effort to make the 91st SCGA Amateur Championship a huge success.
About the South Carolina Golf Association (SCGA)
A non-profit organization founded in 1929, the SCGA's purpose is to promote, preserve and serve the game of golf. The SCGA annually conducts Statewide championships, one-day contests, a series of 40-plus events and the overseeing of USGA qualifiers in our State. Other member services offered include GHIN – the USGA Handicap Computation System, Golf Genius - a Tournament Software System, Rules of Golf and Handicap education, USGA Course/Slope Ratings and Course measuring, Amateur Status information, the Palmetto Golfer Magazine, the MySCGA App, the official podcast of the SCGA - Off the Hosel and the SC Golf Hall of Fame. The SCGA also houses the offices of the SC Junior Golf Foundation and SC Junior Golf Association in a combined effort to support junior golf and grow the game's initiatives.
For more information about the South Carolina Golf Association, visit www.scgolf.org